VINYL FLOORING LUXEMBOURG
Sale and installation of vinyl flooring
Trendy styles, tasteful designs and easy installation: the Spirit collection consists of vinyl planks and tiles for every taste, from simple to luxurious and from accessible to exclusive. Spirit adds so much more to your home than just a floor: a warm and welcoming atmosphere, a powerful statement and the ability to enjoy your home without worry. Our low-maintenance, scratch-resistant floors give you, your children and your pets the freedom to be yourself, in all your glory. No one can stop you from enjoying life to the full!
Live carefree with the spirit collection
All the time you spend cleaning and scrubbing is time you can't spend having fun with your family. That's why we've made our floors safe for children and pets. After all, accidents happen, especially with children and pets around. Muddy paws, spilled glass or crushed food? No problem - our Spirit collection is very low-maintenance
Be yourself in every room and corner of your home. Each plank of your Spirit floor has an acoustic underlay. And thanks to the innovative integrated underlay, click-comfort planks and tiles minimise the noise of people walking on the floor by 20 decibels. This is what a carefree, stress-free life looks (and sounds) like.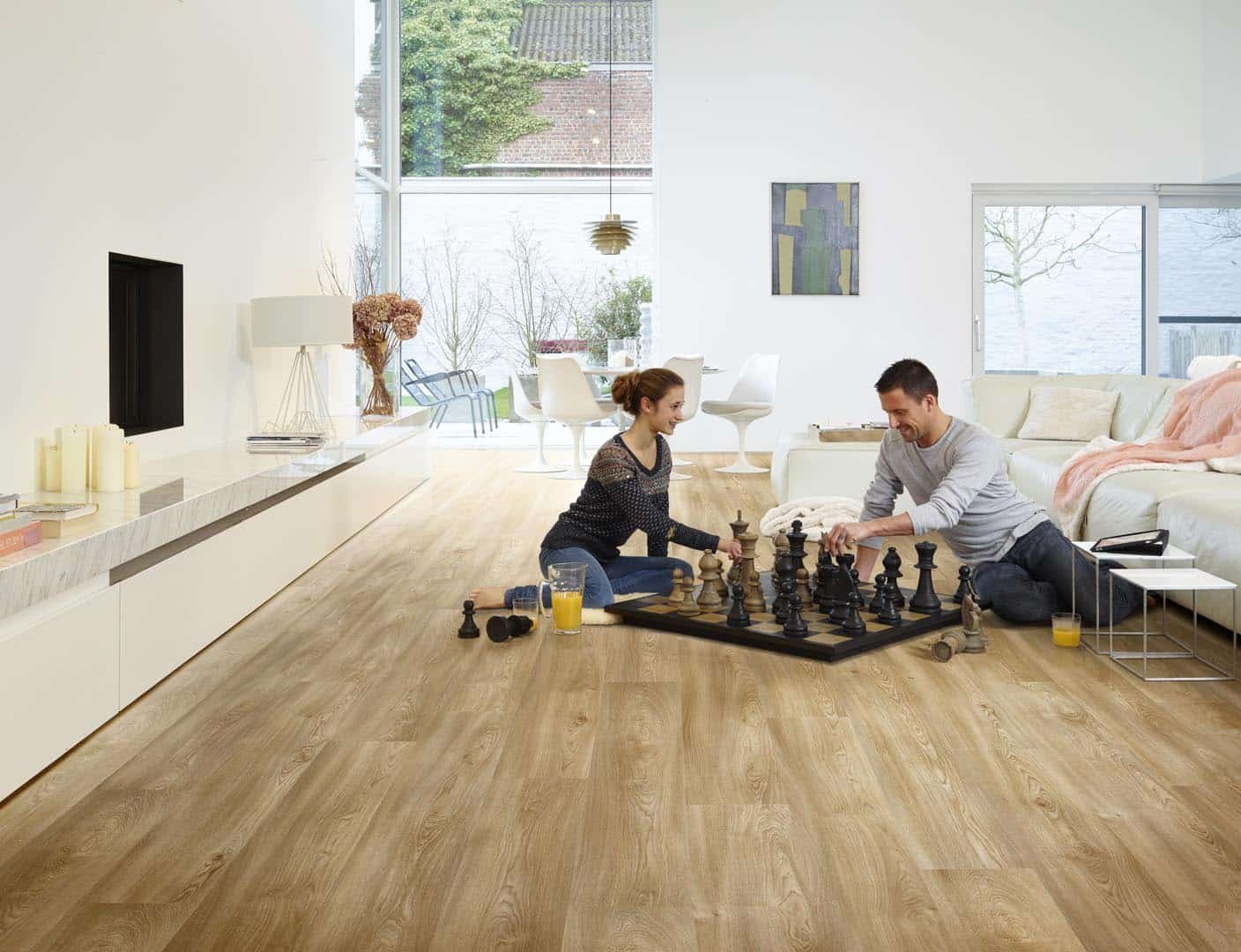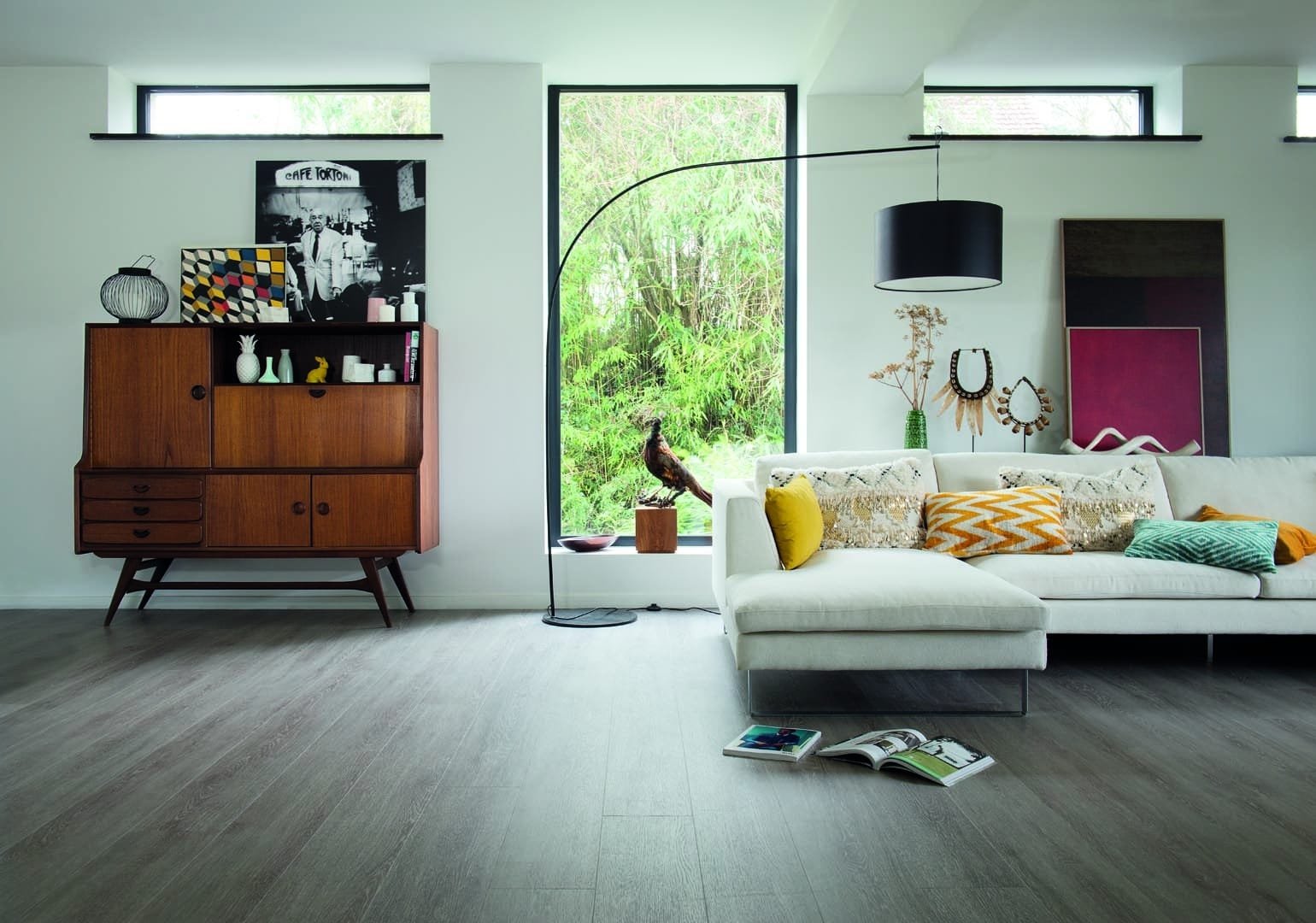 Our Spirit floors are suitable for homes in all geographical areas: from the sunny, exotic south to the cool, chilly north, your floor remains stable despite temperature fluctuations. Even in damp rooms or near large windows exposed to direct sunlight, you will have no problem installing our click or glue-down comfort floor. The innovative technology and tracking of the planks and tiles ensure that your floor always maintains a uniform surface, even after repeated heating and cooling. This makes Spirit particularly suitable for combination with underfloor heating.
Better for you, better for the environment. Spirit is a 100% phthalate-free floor that exceeds the European standard to make a strong statement without compromise. Phthalates are chemical compounds often used in the production of vinyl flooring. That's why we've made sure that our Spirit floors are free of harmful substances. We don't do this because we have to, but because we think it's important. Our A+ certificate speaks for itself.
Instantaneous transformation
The spirit makes installation quick and easy. Install your floor in no time, thanks to the practical click system or the self-adhesive underlay if you choose to glue it down. You can also glue the planks or tiles directly to your existing floor. Your floor is the centrepiece of your home - it is literally and figuratively the foundation of every room in your house. Need an instant makeover? Go for a new colour, an original new design or a warm, natural feel under your feet. The spirit is ready for you!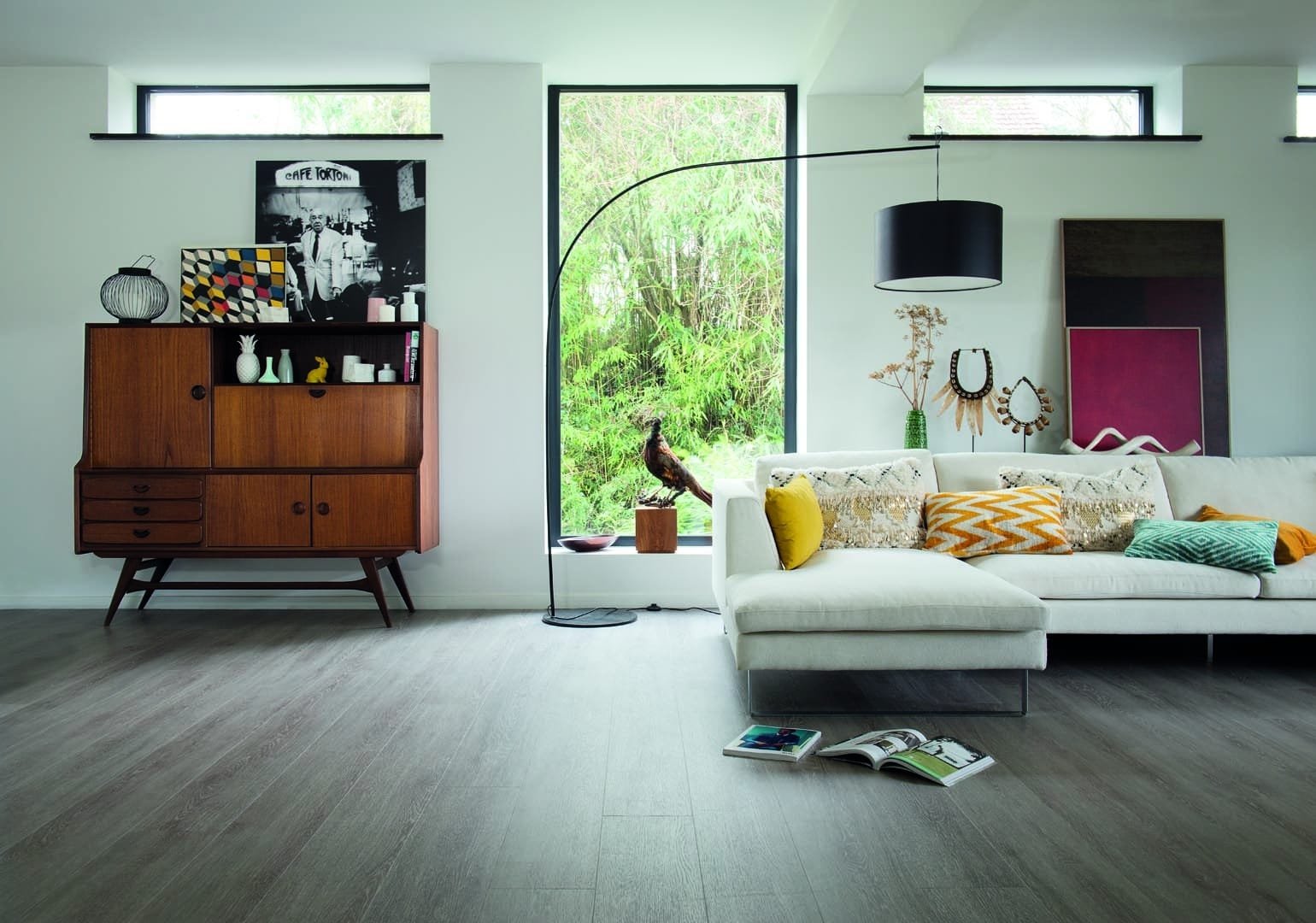 LAYING AND MAINTENANCE OF PARQUET IN LUXEMBOURG
Choose your comfort
Spirit is available in click and glue comfort versions. The choice is yours. Click comfort always includes an integrated underlay. That's what we call a win-win! Spirit glue-down can be glued directly to your existing floor.
Additional layer
The elegant design of Spirit is combined with a reduced thickness. Do you want to remove your existing floor while renovating your home? No need - just lay Spirit on top, saving you the hassle of breaking, dusting, scrubbing and cleaning afterwards. Tiles, wood or concrete? Spirit blends in smoothly with any existing floor - even with small differences in height - in record time.
What you need nearby
Whether you choose a floor that goes in almost automatically or a gluing system that holds everything together perfectly, our Spirit floors ensure a quick, efficient and dust-free job. The result is an attractive interior from one day to the next.
Suitable for underfloor heating
Spirit vinyl planks and tiles can be installed with underfloor heating and/or cooling. Both water-based and electric systems are compatible with Spirit as part of the subfloor construction.
Would you like to discover our "Eastern Oak" parquet?
Contact us to find out more about this high-quality, French-made parquet floor.
Projects : vinyl flooring in Luxembourg