INDUSTRIAL DOORS LUXEMBOURG
Steel doors and windows and aluminum door and wall systems
Lux Art & LC Concept offers you its range of industrial doors. You are looking for high quality windows, doors, durable partition systems to enhance the interior of your house, your office, your restaurant, your apartment?
Choose exceptionally strong "steel" windows and doors with glass and graceful, narrow contours. With a subtle, industrial interior design, you can also opt for EMEZZI's sleek, durable "aluminum" window, door and wall systems.
These doors and windows offer you maximum light and bring an exclusive and elegant look to your interior.
Together with you, we can determine, according to your vision, your original combinations of high quality wrought iron with strong glass, the size or division of the windows and make a choice between different types of doors. If you prefer EMEZZI's high quality lightweight aluminum versions with strong glass, you can choose between windows and many unique doors and walls.
We guarantee the highest quality of materials and workmanship. Also, the correct and timely placement at your home is of utmost importance to us.
Please feel free to visit our showroom after having a look at our website. Discuss your ideas and preferences with "Lux Art", so that we can work together to create your beautiful custom interior!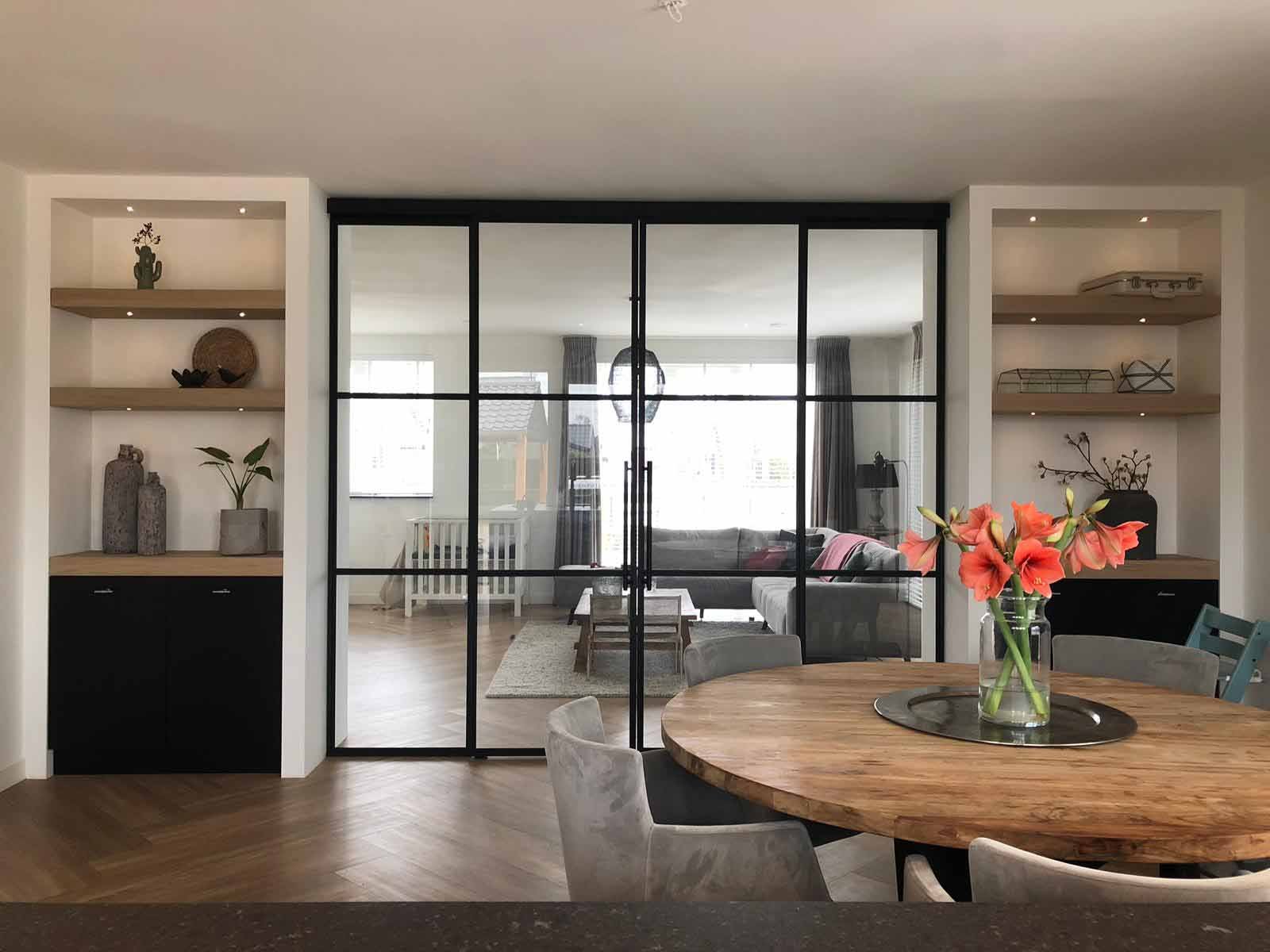 Our different industrial doors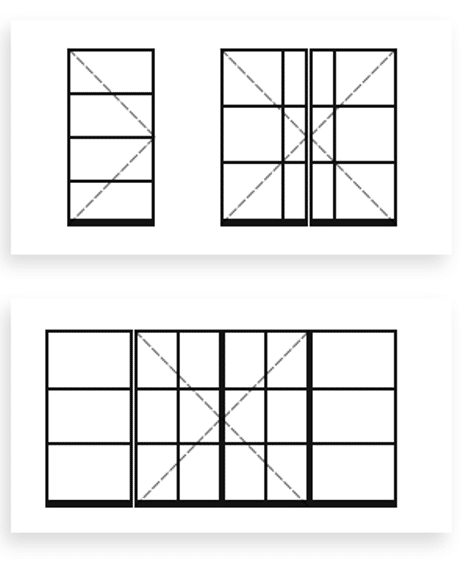 Two-way door
A swing door is a door that pivots on the floor and ceiling. The doors and panels are built directly into the opening in the wall, which creates an atmosphere of freedom and space, further connecting the different rooms together. The swing door also swings out on both sides and is also equipped with a sliding system with automatic closing.
Sliding door
A sliding door is a door that is suspended from a track and attached to the wall or ceiling. The door slides smoothly in this track. The floor has a small track that directs the sliding leaf invisibly into a slot under the door, allowing you to keep a beautiful floor at all times.
Fixed wall
The fixed wall is an eye-catcher. It is timeless and fits into any living space. With a steel fixed wall, you create a spacious atmosphere and bring height and light into your home or workplace. You can make the fixed wall that suits you by playing with the aluminum bars. This enclosure will also be the center of attention in a bathroom. A beautiful metal shower enclosure is indeed ideal to complete your bathroom. Our shower enclosure is made of aluminum and therefore cannot rust, so it is perfect for the bathroom. The metal shower enclosure has a sleek and thin profile, and is identical on both sides, giving it a unique look.
Swing door
A swing door is a door that opens in one direction and is anchored in a fixed frame. This frame is covered with rubber, which guarantees a perfect seal and offers good protection against noise, drafts and odors. A skirting board can also be incorporated.
See our industrial doors in pictures