The Stone Carpet: What and why?
Le stone carpet is made up of small quartz stones held together by epoxy resins and a hardener. We offer a wide range of large range colours so that your stone carpet fits your interior ! You can also choose the gradation of the granule. Here are the dimensions:
Diameter : 1-2 mm, 2-3 mm, 3-4mm
Thickness : 4.5 mm, 6mm, 8mm
With LuxArt & LC ConceptYour stone carpet can also incorporate decorative elements: line patterns, figures, edges, patterns (repeating designs), logos, etc.
Where to use the stone mat?
In all living, working and sanitary areas. On walls and staircases.
Stone carpet is ideal for homes, flats, offices, showrooms, practices, galleries, garages and sports halls.
How do I maintain a stone carpet?
Stone carpet is easy to maintain. You don't need to use Do not use abrasive sponges or cleaning agents containing abrasive ingredients or acidic cleaning products. It's best to buy special cleaning products.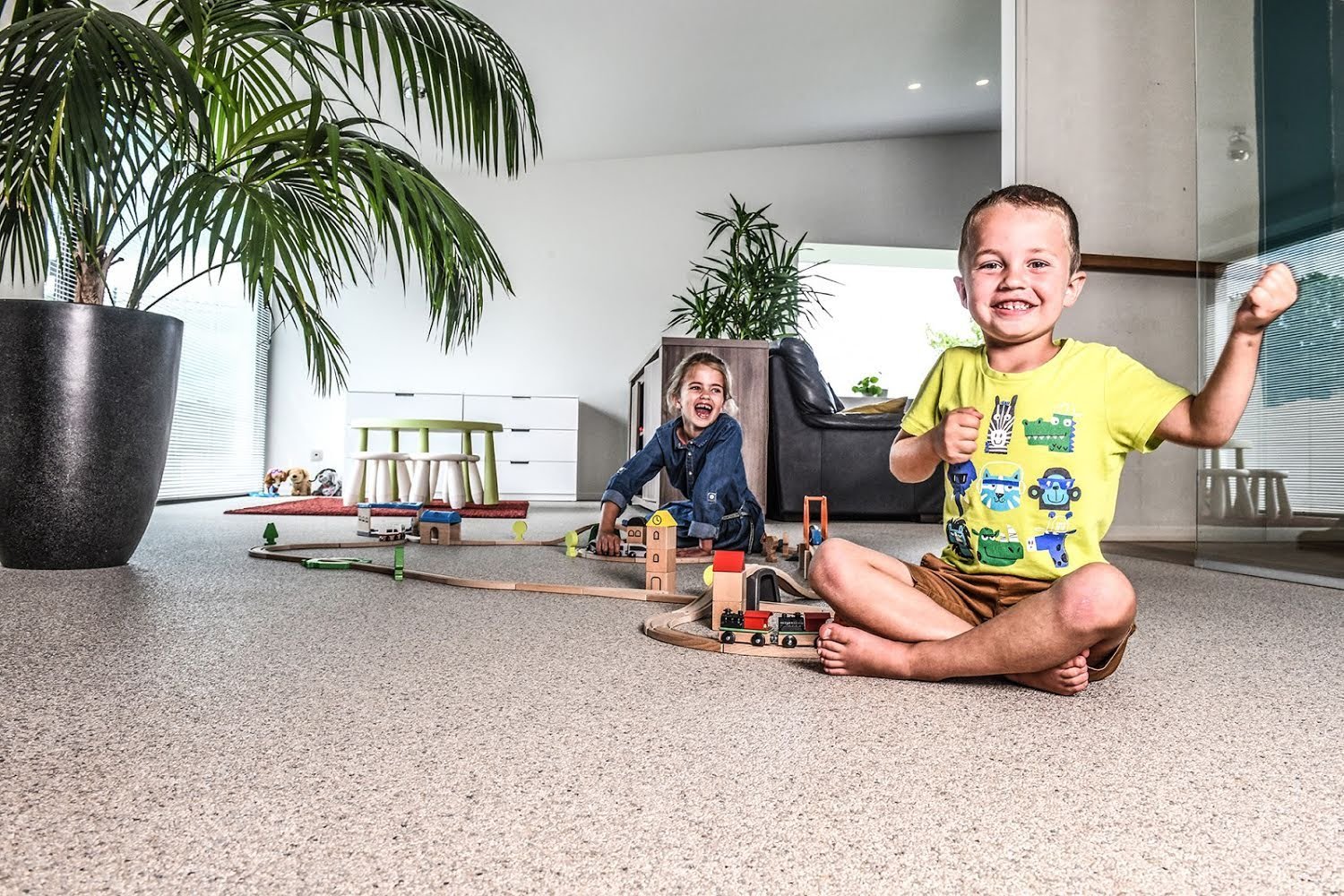 Discover our latest projects