Bathroom design & renovation
Lux art & Lc Concept advises, designs, installs and supplies all sanitary products for your bathroom. We are the ideal partner for the renovation or the new installation of your bathroom.
We take care of the demolition, construction and finishing of the entire bathroom project.
Looking for tiles for your bathroom? Check out our bathroom tiles in different types, sizes and colors. From white tiles for an elegant and pleasant look to dark colors for a warm character.
We offer a variety of high quality tiles, available in a wide assortment.
Our team will be happy to answer all your questions and we can make a 3D drawing of your project. Bathing in luxury at an affordable price is possible with Lux art & Lc Concept.
In the bathroom of your dreams, Mortex gives an exclusive look to your walls, your floor and/or your Italian shower.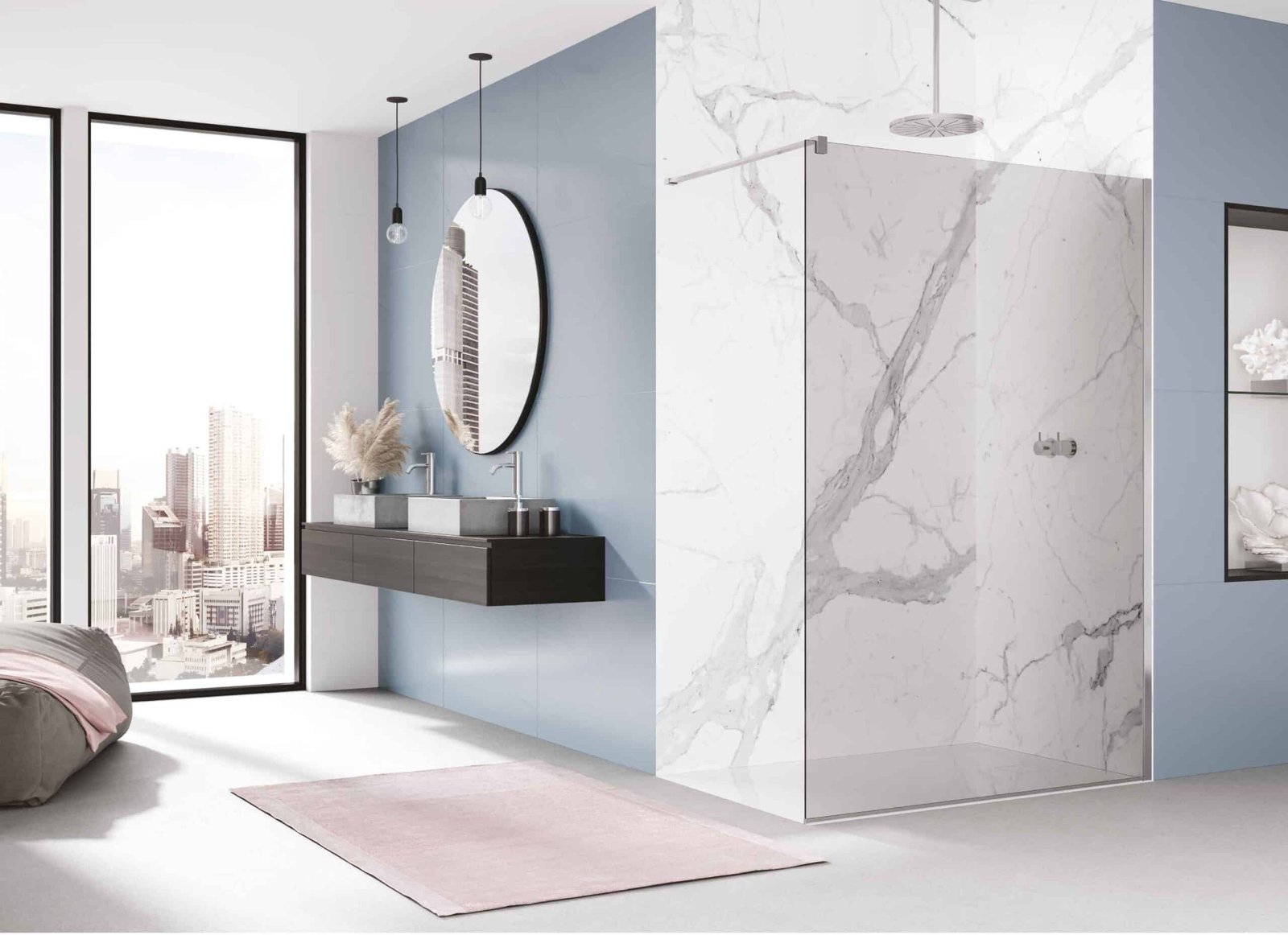 Discover the Mortex in video
Mortx in your bathroom in Luxembourg
You want to integrate mortex in your bathroom? You made the right choice, here's why:
Colors, shades, shapes, textures, effects, ... The only limits are those of your imagination.
With the mortex coating, the covered supports take on an elegant and timeless appearance, completely personalized.
The advantages and benefits of mortex
Waterproof
Waterproof in the mass for realizations in contact with water 100 waterproof
Resistant
High compressive strength and abrasion resistance for unparalleled durability.
Member
Exceptional adhesion allowing application to a multitude of substrates.
Thin thickness
A thin layer application that facilitates your advanced renovation and construction projects and ensures low product consumption
Flexible
Flexibility following the flexibility of common building materials.
Infinity of shades and aspects
A neutral base pigmentable in the mass and many possibilities of effects for colors and renderings without limit
See our bathrooms in pictures